Celebrate the beginning of another academic year by becoming acquainted with the new Engineering faculty appointments who have joined us during the 2009-2010 academic year.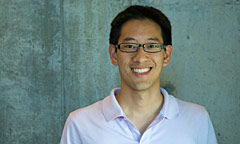 Timothy Chan | Assistant Professor
Mechanical and Industrial Engineering

(BSc, University of British Columbia, 2002; PhD, Massachusetts Institute of Technology, 2007)
Timothy Chan's current research applies optimization methods to problems in health care and sustainability. He completed his PhD in Operations Research at MIT focusing on robust approaches to radiation therapy optimization.
In a prior life, Professor Chan was an Associate at McKinsey and Company, a global management consulting firm, where he advised leading companies in fields of medical devices, travel and hospitality, telecommunications, and energy on issues of strategy, organization, technology and operations.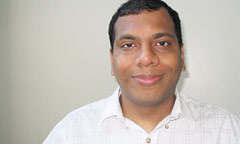 Ashish Khisti | Assistant Professor
The Edward S. Rogers Sr. Department of Electrical and Computer Engineering
(BASc, University of Toronto, 2002; MS, Massachusetts Institute of Technology, 2004; PhD, Massachusetts Institute of Technology, 2008)
Ashish Khisti's research field is in the transmission and security of information and wireless communications and multimedia systems where he uses tools from information and coding theory and statistical signal procession to solve these problems.
His research has examined the role of physical layer in wireless systems for providing confidentiality of information. In the area of multimedia systems, Professor Khisti has used principles of distributed source coding to develop a robust hash function for applications such as secure biometrics and media authentication.