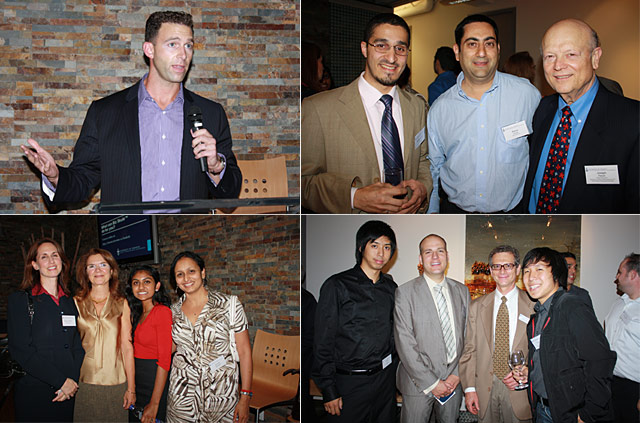 By Lindsay Cunliffe Tarvit
The Engineering Alumni Association's new initiative, Biz Skule™, launched in September, was welcomed by almost 100 Skule™ alumni who were present to hear our inaugural lecturer, Anthony Lacavera (ECE 9T7), tell the story of his company, Globalive Communications. Those who had not been engaged in advancement activities prior to this celebrated their desire for this group with their attendance.
The synergistic excitement in the room was palpable as alumni renewed old connections and formed new ones based on their shared interest in business and entrepreneurship. The event welcomed faculty members Yuri Lawryshyn, Brenda McCabe, Farid Najm, Joe Paradi, Doug Reeve, and Jean Zu.
A second event will be held in Spring 2010, but in the meantime, an online community has been launched at http://alumni.utoronto.ca/bizskule to ensure attendees have the opportunity to stay in touch between events.