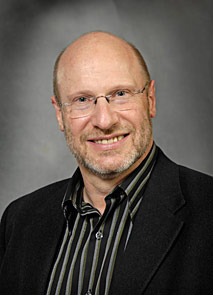 Mark S. Fox | MIE Professor | University of Toronto
Computer Science alum - 1975 | Co-founder and Chairman/CEO of Novator Systems Ltd. | Co-founder, Carnegie Group Inc.

The idea to start Novator Systems, a company that pioneered online retail as we know it today, was a case of happenstance for Mark Fox. Once his children had all officially entered the school system, he was approached by his wife who wanted a fresh start to a career. In 1994, she became the first employee and co-founder as the business was taken off the ground with Florists Transworld Delivery (FTD) as their first client. Today his client base includes Time Warner, American Express, Lucasfilms, and Shoppers Drug Mart.
"My philosophy is that if you do good things, people will notice," Mark said.
Mark is no stranger to entrepreneurism. While still a PhD student at Carnegie Mellon University, Mark and his fellow Robotics Member teammates held an Open House on the day, Mark recalled, that John Lennon was shot. A group of venture capitalists approached him that day, wanting to fund a business. Although Mark declined at the time (he wanted to complete his degree first), it set the wheels in motion and inspired him and three other faculty members to meet and discuss a potential business they could form.
In 1984, with help from a $1-million investment by Digital Equipment Corp., Mark co-founded Carnegie Group Inc., a software company that specialized in intelligent systems for solving Engineering, manufacturing, and telecommunications problems, and was its Vice-President of Engineering and President/CEO. In 1998, the company was sold to Logica, and in 1991, Mark moved back to Toronto to be closer to his family.
Mark is a Professor of Industrial Engineering at the University of Toronto where his research focuses on Enterprise Integration and Artificial Intelligence. He is known for his work in Constraint-Directed Scheduling which underlies current logisitics, supply chain management and scheduling solutions, and for his work in Ontologies for Enterprise Modelling.
Mark received his BASc in Computer Science from the University of Toronto in 1975 and his PhD in Computer Science from Carnegie Mellon University in 1983, where he was an Associate Professor of Computer Science and Robotics until his return to Toronto in 1991. He is a Fellow of the Association for the Advancement of Artificial Intelligence, the Engineering Institute of Canada, and Senior Member of IEEE.
Tips for aspiring entrepreneurs
Persistance is integral - you'll only succeed if you don't give up
Believe in yourself
Cash is king - conserve, don't spend
Every hire you make is the most important