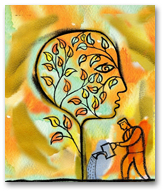 Every year, Skule™ alumni participate in programs that foster confidence among our students while helping them explore educational and career paths. Thanks to these gracious alumni, our students develop a better understanding of the profession and what they wish to accomplish after graduation. Below are two examples of contributions from alumni.

What it Means to be a Mentor
Bahareh (Bailey) Vaez (MIE 0T4 + PEY) participates in the Skule™ Mentorship program and values the relationship formed with her mentee...
Giving Back to PEY
Steve Titus (MIE 0T2 + PEY) appreciates the wisdom and guidance gained through the PEY Internship program. Titus attributes PEY to helping him acquire his current position as an acoustical engineer with Aercoustics Engineering Limited, and now participates as a PEY employer...

---
FACULTY IN THE NEWS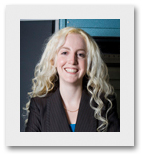 Discovery Channel Talks with MIE Professor's Healthcare Assistive Robot
Daily Planet co-host Jay Ingram talks with Professor Goldie Nejat (MIE 0T1, PhD 0T5), a lecturer at this year's Spring Reunion, about her research into interactive, human-like healthcare assistive robots. The interview is captured in Clip 3...
MIE Professor Honoured with IPPA Senior Prize
Andreas Mandelis received the 2009 Senior Prize from the International Photoacoustic and Photothermal Association (IPPA) for significant contributions to the field...
Chemical Institute of Canada Fellow
Dr. Graeme Norval, ChemE Lecturer, Associate Chair and Undergraduate Coordinator, has been named a Fellow of the Chemical Institute of Canada...

---
RECENT ALUMNI EVENTS
Celebrating Skule™ Success at this Year's Departmental Alumni Dinners

Alumni from 4T1 to 0T9, faculty, and staff raised toasted Skule™ at this year's Departmental alumni dinners. Attendees had the opportunity to share Skule™ memories and insights over dinner, listen to engaging keynote addresses, and recognize contributions of current students in areas of academic excellence, leadership, and community involvement.
Congratulations to two new alumni dinners hosted by Mechanical and Industrial Engineering and Civil Engineering. These successful alumni dinners joined the well-attended 24th annual alumni dinner in Chemical Engineering and 9th annual alumni dinner in Engineering Science. The UTIAS Industry/Alumni/Student Dinner will end our academic year on June 4, 2009.
---
CALGARY CHAPTER NEWS
Calgary Chapter Welcomes Class of 1T3 to Skule™ Family

The Calgary Chapter will host an inaugural "Send-Off" event for new Engineering students and parents Wednesday, July 15. "We want new students to know they are part of a community looking to welcome and support them. As part of the Calgary Chapter, the new members have a resource of people they can count on when they're back in Alberta," says Calgary Chapter Chair, Ross Pitman (Geological 7T4). The Calgary Chapter will present an outstanding student with a scholarship at the event. For more information or to contribute, contact Ross Pitman at 403-261-1371.

---
SPRING REUNION - ONE MONTH LEFT TO REGISTER
If you are one of Spring Reunion's Honoured Classes 3T9, 4T4, 4T9, 5T4, 5T9, 6T4, 6T9, 7T4, 7T9, or 8T4, there's one month left to register for our lunches, lectures, and dinner. Spend a day at your alma mater and re-connect with your classmates. For a list of events and registration visit the Engineering Spring Reunion website. For more information contact Mary Butera at 416-978-4941.
---
EAA CALL FOR NOMINATIONS
The Engineering Alumni Association (EAA) is seeking nominations for new members. Serving as a member of the EAA is a wonderful way for alumni to give back and to re-connect with Skule™. EAA is seeking new members to assume four-year terms beginning July 1, 2009. If you are interested or if you know of an alum who would be suitable for the position, please contact Sonia De Buglio. For more information about the roles and responsibilities of the EAA, please visit our website.
---
SAVE THE DATE
IBBME Scientific Day | May 14, 2009
Spring Reunion 2009 | May 28 - June 1, 2009
UTIAS Industry/Alumni/Student Dinner | June 4, 2009
Class of 8T9 Networking Reunion | June 11, 2009

---
WEBSITES OF INTEREST
University of Toronto

U of T Alumni and Friends
Faculty of Applied Science and Engineering
FACULTY DEPARTMENTS, DIVISIONS AND INSTITUTES
Departments
Chemical Engineering and Applied Chemistry
Civil Engineering
The Edward S. Rogers Sr. Department of Electrical and Computer Engineering
Mechanical and Industrial Engineering
Materials Science and Engineering
Divisions
Environmental Engineering and Energy Systems
Engineering Science
Institutes
University of Toronto Institute for Aerospace Studies (UTIAS)
Institute of Biomaterials and Biomedical Engineering (IBBME)