MESSAGE FROM THE DEAN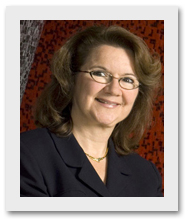 Our creativity and innovation as Engineers are greatly enhanced by different perspectives and diverse experiences. As I enter my fourth year as Dean of this remarkable Faculty, I take great pride in knowing that our diversity is among our greatest strengths. Collectively, our rich cultural, academic, geographic backgrounds, beliefs, and experiences bring us closer to our goal of becoming a truly inclusive and global community.
September marks the beginning of a new academic year. For over 1,250 First Year students, it also marks the beginning of their journey as Engineers. The composition of this new group of students certainly reflects the best of our diversity: 24% are women and over 440 students are from outside Ontario, representing nine provinces and 55 countries.
This academic year also welcomes new leadership, with the appointment of Professor Farid Najm as Chair of the Edward S. Rogers Sr. Department of Electrical and Computer Engineering, Professor Jean W. Zu as Chair of the Department of Mechanical and Industrial Engineering, and Professor Bryan Karney as Associate Dean of Cross-Disciplinary Programs.
Diversity among our alumni is also strong. Skule™ alumni can be found all over the globe in a wide-range of careers. This month, we officially launched Biz Skule™, a new Engineering Alumni Association initiative that seeks to involve and engage alumni with interests in business and entrepreneurship. We also plan to expand our alumni networks through involvement with our Calgary Skule™ Alumni Chapter and other new regional chapters. I will be traveling through Boston, Los Angeles, San Francisco, Ottawa, and Calgary this Fall and look forward to meeting alumni from these cities.
As alumni, your experience, time, and commitment enriches the Skule™ community. We hope you continue to share them with us.

---
ENGINEERING IN THE NEWS
Nine Engineering professors inducted into Canadian Academy of Engineering
CAE inducted Dean Cristina Amon and Professors Barry Adams, William Bawden (PhD 8T1), Michael Collins, Masahiro Kawaji (ChemE 7T8), Javad Mostaghimi, Chul Park, Jonathan Rose (EngSci 8T0, MASc 8T2, PhD 8T6), and Willem Vanderburg on July 13...
Faculty honoured by Royal Society of Canada
CivE Professor and VP Research Paul Young received a medal for outstanding research in earth sciences, and ECE Professor George Eleftheriades is one of 11 new fellows...
U of T among world's best for cited research papers
According to ScienceWatch.com, U of T ranks 13th overall for papers cited from January 1, 1999 to April 30, 2009...

---
RAISING THE BAR
Our alumni remain at the cutting edge of their careers, but the breadth of their commitment to the communities in which they live and work continues to amaze us all. The recipients of this year's Engineering Alumni Association (EAA) Awards were recently announced by our Honours and Awards Committee. The winners were selected from an overwhelming number of nomination submissions. To learn about this year's recipients or to nominate one of your classmates for an EAA Award, visit our EAA Awards webpage.
In addition, 10 alumni received Arbor Awards from the University: Anton Davies (MIE 7T2, MASc 7T4, PhD, 7T7), Byron (Ike) Goodfellow (ECE 5T3, MASc 5T4), Betty Hill (ChemE 4T8), Derek Little (CivE 5T3), Orlando Martini (CivE 5T6), Alec Monro (ChemE 5T9), Donovan Pollitt (MinE 0T4), Mathew Szeto (ECE 0T4), Robert West (ChemE 8T1), and Helen Wojcinski (CivE 8T7). Award recipients and attendees of the ceremony are pictured at the top of this newsletter. The Arbor Awards were created in 1989 to recognize those who have exhibited outstanding personal service to the university. We are proud to honour such a diverse group of individuals.

---
ENTREPRENEURSHIP AND ENGINEERING: A SUCCESSFUL COMBO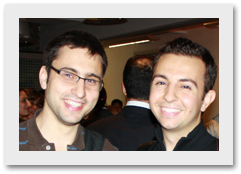 On Tuesday, September 22, 2009 the Engineering Alumni Association launched Biz Skule™, a program for alumni who have interests in the areas of business and entrepreneurship. Nearly 100 alumni attended the group's inaugural event to hear Anthony Lacavera (ECE 9T7) share the success story of Globalive Communications, a company he started from scratch. The excitement in the room was undeniable as alumni renewed old connections and formed new ones.
We would like to thank Anthony for hosting the event at the Shamba Foundation - a space located within the Globalive offices designed for fantastic events in support of local charities. Our next speaker and networking event will be held in Spring 2010. In the meantime, visit us online to see pictures from the evening and join the group's online community to stay up to date on future events and activities. For more information on Biz Skule™, contact Lindsay Tarvit at 416-978-4274.

---
CLASS OF 8T9 REUNION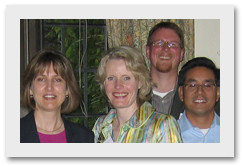 The 20th Reunion for the Class of 8T9, held June 11, 2009, was a great success with 43 alumni in attendance. There was a great buzz in the room with everyone catching up, exchanging stories, and discovering their diverse career paths. Great connections were reestablished. A special thank you to Class Leaders John Nestor (ECE 8T9), Francis Uy (MIE 8T9), Chris Thompson (ECE 8T9), Claire Kennedy (ChemE 8T9), Keren Morehead (MSE 8T9), and Peter Noble (ChemE 8T9) who gave their time to rally their classmates together. The Class is planning on gathering again this Fall at Alumni Suds (open to all Engineering alumni) taking place on Friday, October 16, 2009. To reconnect with the Class of 8T9, you can find them on LinkedIn under the University of Toronto Engineering Class of 8T9 group.

---
THE CALGARY SKULE™ STUDENT SEND OFF
While most Calgarians slid into post-Stampede recovery mode, the Calgary Skule™ Alumni Chapter kept the party rolling the following week with the inaugural Calgary Skule™ Student Send Off. This event was an opportunity for alumni from the Calgary area to welcome local First Year students and their parents into the Skule™ community.
The Chapter will be hosting a reception, with Dean Cristina Amon, on November 23, 2009. For more information on this upcoming event, contact Lindsay Tarvit at 416-978-4274.
---
SKULE™ IDOL
Skule™ Idol is your chance to be a star! The Skule™ Idol singing competition is accepting applications from Engineering alumni to audition at the Royal Conservatory on Friday, October 9, 2009. Sing a song from any music genre and the winner will perform onstage with world-renowned soprano, Isabel Bayrakdarian (EngSci 9T7) during the Engineering Science 75th Anniversary Celebration on Thursday, December 17, 2009 at Hart House Theatre. The deadline for Skule™ Idol applications is Thursday, October 1, 2009. Don't miss out!
---
SAVE THE DATE
Eyes of Hope - Habitat for Humanity Project | Saturday, October 3, 2009
Skule™ Idol | Friday, October 9, 2009
IBBME Alumni and Awards Banquet | Thursday, October 15, 2009
Alumni Suds | Friday, October 16, 2009
Eyes of Hope - Habitat for Humanity Project | Saturday, November 7, 2009
Engineering Science 75th Anniversary Celebration, Thursday, December 17, 2009

---
WEBSITES OF INTEREST
University of Toronto

U of T Alumni and Friends
Faculty of Applied Science and Engineering
FACULTY DEPARTMENTS, DIVISIONS AND INSTITUTES
Departments
Chemical Engineering and Applied Chemistry
Civil Engineering
The Edward S. Rogers Sr. Department of Electrical and Computer Engineering
Mechanical and Industrial Engineering
Materials Science and Engineering
Divisions
Environmental Engineering and Energy Systems
Engineering Science
Institutes
University of Toronto Institute for Aerospace Studies (UTIAS)
Institute of Biomaterials and Biomedical Engineering (IBBME)