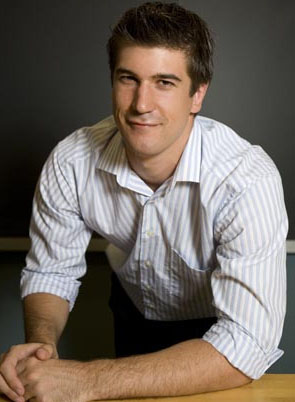 Faculty and Staff,
As my term nears its completion, I believe it is important to thank the many individuals who have helped me ensure that undergraduate students have ample opportunity to get engaged in their University. Without the help of so many Faculty and staff, we wouldn't be able to accomplish nearly as many things as we have this year.
I'd like to start off by thanking Dean Amon for her continued support to the overall undergraduate experience. I know that in a research-orientated Faculty it is sometimes easy to forget about the undergraduate population, but you continue to show your support time and time again. I'd like to also thank Vice-Dean Allen for the enormous amount of help he has given me. Your help was absolutely invaluable. Thank you for putting up with my constant emails.
Of course, I'd like to thank the members of the Alumni office, Sonia, Luke and Mary, for their advice and continued support to the Engineering Society. Thank you to Gloria Bryan, Steve Miszuk and Manuel DaCosta for all their help regarding the many renovation projects we've had to deal with this year. I'd also like to thank you for somehow putting up with all the student "pranks" that happen over the year, I know that they cause you many headaches. I would also like to thank Malcolm McGrath for his continued support to the Engineering Society. When the University administration wanted to take down the Remembrance Day memorial that Engineering students had installed, Malcolm was the one to storm into President Naylor's office and stop the removal.
I'd also like to thank the members of the faculty and staff who dedicate time outside of work to meet and talk with the Engineering Society executives. Thank you to Professor McCahan, Vanessa Abaya, Barbara McCann, Kate Brand and many others.
Lastly, I'd like to thank all the staff and faculty who help foster the undergraduate experience. Whether it be through appearing in Skule™Nite videos, giving special consideration to students who must miss quizzes due to extracurricular involvement, or even allowing individuals to speak at the beginning of class to make announcements. These small gestures are absolutely invaluable to developing well-rounded graduates: a goal of this Faculty. It should be all of our goals to ensure that the barriers to getting involved are minimized such that we continue to develop the top engineering graduates in the world. We must realize that graduates must not only be strong academically, but must gain teamwork, leadership and communication skills (as well as others) to succeed in their careers. It is our responsibility to ensure that these skills are developed.
In closing, I am immensely privileged to be the President of a Society with such great ties to its Faculty. It has been an honour to work with all of you, and seeing the amount of passion and enthusiasm that you all have for education has inspired me on so many occasions. It is because of this passion that I have no doubt the University of Toronto Faculty of Applied Science and Engineering will continue to be one of the best Engineering schools in the world.
Sincerely,
Jonathan Asmis
President, University of Toronto Engineering Society 2008-2009