By: Carolyn Farrell
Congratulations to the six members of the Engineering community who have been honoured by the University of Toronto Alumni Association with 2009 Awards of Excellence.
Professors Bryan Karney, (CivE), Doug Reeve (ChemE) and David Zingg (UTIAS), Professor Emeritus Ron Venter (MIE), Faculty Registrar Barbara McCann and Civil Engineering doctoral student Lydell Wiebe all received Awards of Excellence for their contributions to the University's vision of becoming a leader among the world's best public teaching and research universities.
---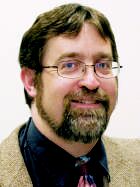 This year's recipient of the Northrop Frye Award, (recognizing distinguished achievements in linking teaching and research) is Bryan Karney, Chair of the Division of Environmental Engineering and Energy Systems. Professor Karney has received several awards for his teaching, and was a Top 10 Finalist in TVO's Best Lecturer competition. He is also an outstanding researcher, who has recently focussed his work on energy and energy systems. Professor Karney has written and delivered numerous presentations to the Ontario government on issues of energy stability and production and has been instrumental in the development of a Sustainable Energy Systems minor within the Faculty.
---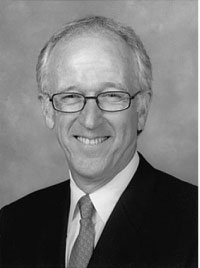 Doug Reeve, Chair of the Department of Chemical Engineering and Applied Chemistry, is this year's recipient of the Carolyn Tuohy Impact on Public Policy Award. In 2008 Professor Reeve was inducted into the Paper Industry Hall of Fame for his contributions to policy-making in the pulp and paper industry. He was the founding Director of the University of Toronto's Pulp & Paper Centre and his research has yielded over 190 publications and patents. Professor Reeve chaired the Faculty's Task Force on Engineering and Public Policy and was instrumental in involving the Faculty as a founding partner in the University's new School of Public Policy and Governance.
---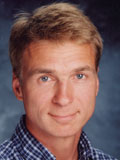 David Zingg, Director of the University of Toronto Institute for Aerospace Studies, is the recipient of the 2009 Faculty Award, recognizing excellence in teaching, research, and professional endeavours. Professor Zingg is an outstanding educator whose commitment to his students is reflected in his consistently excellent student evaluations. He is a Tier 1 Canada Research Chair in Computational Aerodynamics and has made seminal contributions to algorithms for aerodynamic shape optimization and computational fluid dynamics (CFD). In 2004 Professor Zingg received a Guggenheim Fellowship for research in the design of environmentally-friendly aircraft.


---
An active and dedicated citizen of the University for over three decades, Professor Emeritus Ron Venter has been awarded the inaugural Vivek Goel Faculty Citizenship Award, given to a Faculty member who has served the University with distinction in multiple leadership capacities. Professor Venter joined the Department of Mechanical Engineering in 1975. He served as Associate Chair and then Chair of that Department, Vice-Dean of the Faculty and finally Vice-Provost, Facilities and Space Planning for the University. As an emeritus professor, Ron Venter serves as Chair of the Faculty's Alumni Awards Committee, among his many other contributions. He is a superb ambassador for the Faculty and the University.
---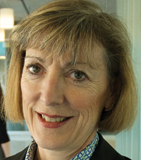 Faculty Registrar Barbara McCann is this year's recipient of the Chancellor's Award, Influential Leader Category, for outstanding contributions by an administrative staff member. Ms. McCann has served the Faculty with distinction under six Deans, all of whom wrote in support of her nomination. In her role as Registrar she has been a tireless advocate for under-represented groups and those with special needs. Ms. McCann has also championed her colleagues, ensuring that staff members were represented on Faculty Council, and creating and implementing one of the first staff recognition awards at the University, the Agnes Kaneko Award, in 1990.

---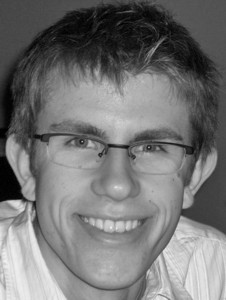 Lydell Wiebe, a Ph.D. candidate in the Department of Civil Engineering, has been named a UTAA Graduate Scholar, one of only two in the University. Mr. Wiebe was admitted into the undergraduate Civil Engineering program at 16 years of age. Upon graduation, he received the Governor General's Silver Medal and was one of fewer than 20 students worldwide admitted to Italy's premier University of Pavia (ROSE School) for his Master's. He has already published in one of his field's top journals, and earned such prestigious awards as the NSERC Graduate Scholarship, the Dillon Consulting Fellowship and the G.J. Jackson Fellowship Award.
---
"I am delighted that the University of Toronto has recognized the outstanding contributions of our faculty, staff and students," said Cristina Amon, Dean, Faculty of Applied Science and Engineering. "These colleagues truly embody the values of excellence, dedication and service that the University stands for."
The 2009 Awards of Excellence recipients will be honoured at a ceremony on Monday, May 4 in the Great Hall of Hart House.