A warm welcome to all new staff who have joined us recently!
---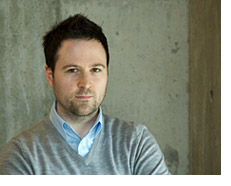 Mark Balson
Web, Digital Media & Graphic Design Specialist
Engineering Strategic Communications

This May, Mark transitioned into Engineering Strategic Communications as the Web, Digital Media & Graphic Design Specialist where he supports Faculty communication initiatives with Web Design, Photography and Graphic Design.

Mark started with the University as Lead Web Designer for the Engineering Student Recruitment & Outreach Office, developing websites and marketing materials for many key programs. He has also supported strategic efforts for the Professional Development Centre and special projects for the Faculty. Before coming to U of T, Mark worked as Lead Web Designer for Inorbital Inc. where he designed for many international brands and developed key portfolio works.
---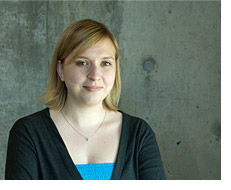 Katherine Carney
Graphic & Motion Designer
Engineering Strategic Communications

Katherine is primarily responsible for video-related design within the Faculty, but also supports the Senior Graphic Designer/Digital Media Specialist and the Web, Digital Media & Graphic Design Specialist with print-related design.

Katherine worked as a graphic designer in the former Engineering Student Recruitment Office during her time as a Visual Studies student at the University of Toronto. When she graduated, she joined the Professional Development Centre full-time and became part of the Engineering Strategic Communications team this year. She reports to Shilpa Gantotti, Manager of Marketing and Communications, Engineering Strategic Communications
---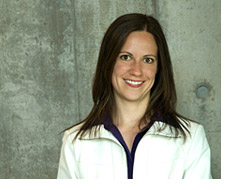 Melanie Duhamel
Research Associate, Term
Melanie discovers unique microorganisms that can help to clean up contaminated sites. She is part of the new Biozone collaborative biotechnology research centre, where Engineers, biologists, policy makers, and others pool their talents to solve cutting edge problems.
Reporting to Professor Elizabeth Edwards (ChemE), also her previous thesis and postdoc supervisor, Melanie started her new role April 1, 2009. She says she's inspired by her colleagues. "It's a treat to work with such open-minded, innovative, brilliant, caring and fun people."

Melanie recently transitioned to this role from her postdoctoral fellowship and has previous experience as an environmental consultant. She obtained both her BASc and PhD degrees in Chemical Engineering and Applied Chemistry at U of T.
---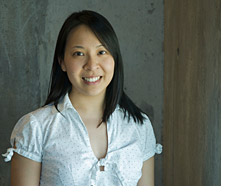 Adriane Lau,
Healthcare Engineering Project Lead
Adriane's role as Healthcare Engineering Project Lead sees her working in the Centre for Research in Healthcare Engineering where she takes the lead on process improvement projects with government health agencies and hospitals. She began her new posistion April 20, 2009, and reports to Professor Michael Carter (MIE).
Adriane is an Industrial Engineering graduate from the Jeffrey Skoll BASc/MBA program at U of T. She joined the Centre for Research in Healthcare Engineering on contract in March 2008.
---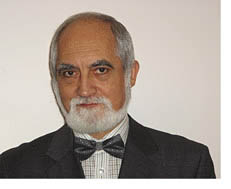 Igor Peshko
Research Associate

Reporting to Professor Andrew Goldenberg, MIE, Igor Peshko, PhD and DSc, is the PI of the OCE grant titled 'Mobile Robotic Platform with Synergistic Environmental Sensors.' His areas of interest include the laser physics and technologies, non-linear optics, sensors, biophysics, image processing and high tech instrumentation.
In 2004, Igor was a Staff Scientist at the Institute of Optical Sciences, U of T, where he was responsible for development of the bulk and fiber lasers for telecom and medical applications. In 2006, he was with the Dept. of Chemical & Physical Sciences, Biophysics Lab, UTM: NCERC and OCE research grants: 'Cancer Tissue Diagnostics with Non-linear Multimodal Microscopy' and 'Nonlinear Microscopic Imaging for Clinical Diagnostics.'
During the last decade, Igor worked in universities, government organizations and private companies in Poland, Germany and the U.S.
---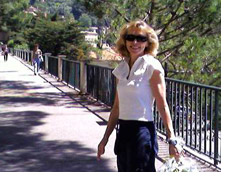 Elizabeth Thompson
Research/Admin Assistant

For the past 10 years, Elizabeth has worked for the Harney Professorship and Program in Ethnic, Immigration, and Pluralism Studies at the University of Toronto. She has a PhD in English Literature from The University of Western Ontario, and has published extensively in the area of early Canadian literature. Elizabeth freelances as an editor of academic writing (articles, books, theses), including indexing.

Elizabeth started her new role in April 2009, and reports to Professor Andrew Jardine (MIE). She has worked in previous roles at U of T since 1996.