The University of Toronto attracts the highest quality faculty, staff and students by offering a unique community experience in the heart of the country's largest and most diverse city. Additional profiles to appear in future issues of The Engineering Newsletter.
---
Janet Hunter, Associate Director, Engineering Student Recruitment, ESROO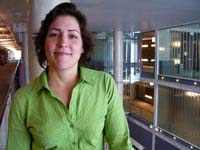 Janet was on contract as the Acting Associate Director, Engineering Student Recruitment, from Feb. 1 until May 1 when she became the Associate Director, Engineering Student Recruitment. In collaboration with the Associate Director of Communications, and the services at the Professional Development Centre, Janet will provide strategic leadership for all Faculty-led student recruitment initiatives and activities and manage the day-to-day operations of the Engineering Student Recruitment Office. Her focus will be on international recruitment strategies and first-year retention and student experience. Janet's first position in our Faculty was with the Division of Engineering Science a number of years ago. She subsequently has worked in the Faculty of Nursing on recruitment and retention. Most recently she served as a Returns Officer for Elections Canada.

---
Dr. Peter Weiss, Director, Engineering Communication Program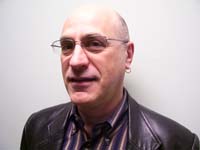 Dr. Peter Weiss will assume a three-year term as Director of the Engineering Communication Program on Jul. 1, 2008. Peter brings his considerable background in communication teaching and scholarship as well as leadership experience to the position. Peter is currently a Senior Lecturer and Associate Director of the Engineering Communication Program. He received a PhD in Theatre History from the University of Toronto in 1999 and an MFA in Directing from the University of British Columbia in 1994. As a playwright, he has had productions across Canada, the US, Great Britain and New Zealand, and as a story-editor, he worked on the Genie Award winning feature film, The Lotus Eaters. He was also President of the Playwrights Union of Canada from 1994 - 1996. In 2007, he was part of the Engineering Strategies and Practice team that received the Alan Blizzard Award for Collaborative Teaching. Currently, along with Robert Irish, he is completing a textbook on Engineering communication that will be available in October from Oxford University Press.